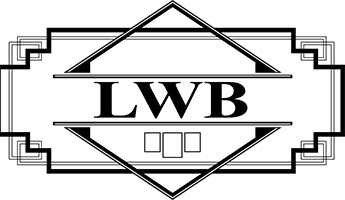 Leonard W. Bonalsky
LWBonalsky@comcast.net
954-829-5575
COMMERCIAL DEVELOPMENTS
1031 EXCHANGE PROJECTS
Hardees in Lake Butler, FL
ATT Corporate in Port Orange, FL
Dollar General, Milligeville, GA
INDUSTRIAL BUILDINGS
40,000 SF in Saint Lucie West, FL
35,000 SF in Fort Pierce, FL 30,000 SF in Saint Lucie West, FL
CONDOMINIUM DEVELOPMENT 
Foxwood at Vero Beach
55 – 3 bedroom units with garage being built
RETAIL TENANT RELOCATION
Dos Amigio Restaurant
Habitat of Martin County
VACANT LAND DEVELOPMENT
Available 2 – 5 acre luxury residential private parcels
Saint Lucie West, FL
SHOPPING CENTER AND OFFICE LEASNG, MARKETING, AND SITE SELECTION
Site selection and leasing for restaurants and specialty stores such as World Gym, WaWa Convenience Stores, 7-Eleven, Pizza Hut, Burger King, etc.
TOWNLINE CORNERS
(Construction Management, Leasing and Marketing) Responsibilities included construction management and supervision, leasing, marketing, and management of 78,000 SF of retail and office development.
TRADEWINDS SHOPPING CENTER
(Construction Management, Leasing, and Marketing) Responsible for the total development and construction of 42,000 SF of specialty shopping center including preplanning, site plan approval process, construction management, general contracting, and final leasing.
CROMWELL COMMONS SHOPPING CENTER (Owner)
Completed development of 130,000 SF shopping center. All permits and approvals including wetlands, zoning and planning. Major tenant and small store leasing.
SANCEER MILL HISTORIC RENOVATION (Owner)
Three mill buildings purchased and renovated into 30,000 SF of modern office space in historical designated building for Federal Tax Credits.
MULTI – FAMILY RENTAL / CONDOMINIUM DEVELOPMENTS
FORGE SQUARE HISTORICAL RENOVATION (Owner)
Project concept was to develop 81 moderately priced apartment units in this 1905 forge factory. Obtained all Federal, State, and Local approvals.
NEWFIELD COMMONS (Owner)
Developed concept, purchased land, and obtained all approvals to construct 19 condominium units with each unit selling over $ 140,000.
Directly involved in the development, planning, and construction.
FOREST RIDGE CONDOMINIUMS (Owner)
Developed 38 units above $ 130,000 price range. Activities included optioning land, obtaining all governmental approvals, construction, and final marketing.
RESTAURANT DESIGN AND CONSTRUCTION
Project manager for complete design, renovation, and construction within a $ 500,000.00 budget for Masion Spain Spanish Restaurant. Owner's representative to City for zoning and construction issues. Project included demolition of existing restaurant, buyout of all contractors, re-construction, and obtaining final Certificate of Occupancy.
EDUCATION
Central Connecticut State University Graduate B.S. Degree
Florida Real Estate Broker
CONSTRUCTION MANAGEMENT
Construction management including complete permit process with municipalities, complete buy out of subcontractors, on site day to day supervision, liaison with home owners.  All projects on budget and on time completion.
66 Lane Parkland, FL– 11,500 sf 2 story home within Landmark Ranches Parkland Magic, Parkland, FL — 6500 sf 2 story home with tennis court
Pine Tree Estates, Parkland, FL— 5700 sf home
Tall Pines, Parkland, FL — 4500 sf 2 story home
The Isles, Coral Springs, FL — 4200 sf home
TRANSEASTERN PROPERTIES OF SOUTH FLORIDA
Created estimating and marketing program for renovations, additions, and spec homes in Florida.
Project manager for complete renovation of the tallest office building in Western Broward. The Coral Springs Financial Plaza. Including planning, buy out, and construction of 20 office renovations. Two million dollar renovation of the public areas while building was open to the public.
PARKSIDE AT ROYAL PALM (Project Manager)
Total responsibility to supervise and manage a 70 zero lot line residential development in the City of Margate, Florida. Duties included construction budgets, construction bid process, project buyout, on site supervision of site contractor, complete packaging of the single family building permits to the City, and on site management of construction.
HOTEL DEVELOPMENT (Owner Representative)
Represented Owner/ Developer with construction liaison between General Contractor, Owner and City.
Total responsibility for Furniture, Fixtures, and Equipment ordering and placement for opening of a Courtyard Marriot Hotel.